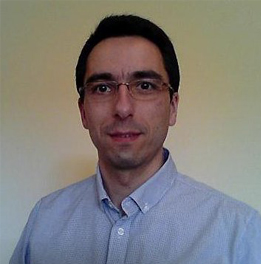 CASTILLA y LEÓN
Licenciado en Veterinaria (2000) y Doctor por la Universidad de León (2004).
Investigador en el Instituto Tecnológico Agrario de Castilla y León (ITACyL).
Actividades anteriores: becario FPU (Universidad de León), 'research collaborator' (Universidad de Bristol), profesor ayudante (Universidad de Valladolid) e investigador (Instituto de Ganadería de Montaña, CSIC).
Líneas de investigación: Interacción de la alimentación y los sistemas de producción de rumiantes con la calidad de los productos obtenidos (leche, carne), el bienestar animal, la eficiencia de utilización de los recursos disponibles y el impacto ambiental.
Miembro de: 'Asociación Interprofesional para el Desarrollo Agrario',    'American Society of Animal Science'   y   'European Federation of Animal Production'.